LUBRICANTS SELECTOR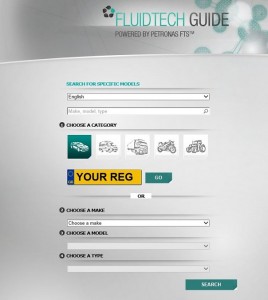 PETRONAS FLUIDTECH  – oil and lubricant selection program that will easily and properly selects oil.
Many drivers wonder how to choose the right oil for car care. Each engine requires the specific oil and lubricant that ensures engine long life and meets the manufacturers' requirements. In order to maintain engine reliability, he engine oil should be selected flawlessly.
Oil selected by the FLUIDTECH program in official PETRONAS website will allow you to discover the choice of oil that provides the best results for your passenger car or commercial vehicle, truck or agricultural machinery.
PETRONAS FLUIDTECH is available to everyone. It is the oil choice recommendation by your vehicle and manufacturer (OEM) recommendations to oil, oil specifications, viscosity and etc.